Overview
Designed in collaboration with renowned US orthopaedic hand surgeons from leading hospital training institutions, NX Nail has a partially threaded design with a wide head, narrow waist, and smooth shaft.
Primary stability is achieved by the interference fit of the compaction taper head, which, when combined with distal fragment control from the leading tip, provides rotational and longitudinal control without compression. In addition, an extensive size range made from biocompatible titanium alloy (Ti-6AI-4V ELI) offers surgeons flexibility to treat a variety of patient anatomies.
Available as a traditional reusable system with non-sterile implants and instruments or as a fully sterile system with single-use instruments and individually packed implants (US Only), the NX Nail system can meet your needs.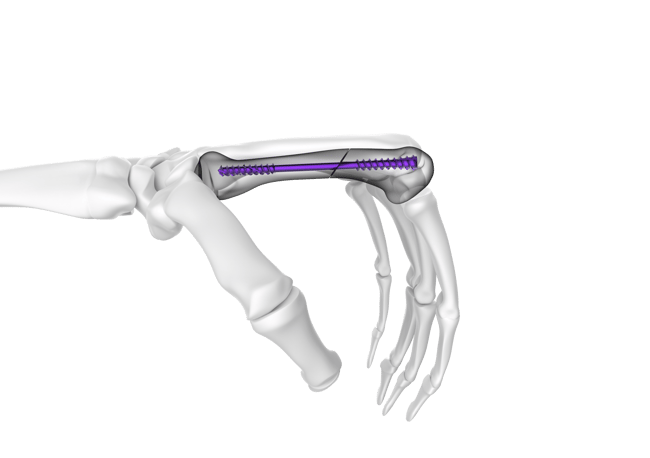 Designed from statistical shape models of real CT scans to be anatomically contoured and maximise engagement.
Engineered to circumferentially displace and compact cancellous bone to increase relative density and load the bone.
Strong fixation generated by interference fit between implant threads and bone for rotational control and longitudinal stability.
Features a constant screw pitch for controlled advancement.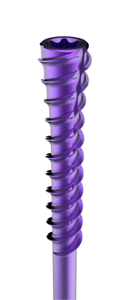 Facilitates passage through the isthmus and respects the viscoelastic properties of bone with no diaphyseal fixation or stuffing.
No reaming or cortical contact reduces endosteal irritation and disruption to blood supply.
Designed for ultra-low insertion torque with a high precision, multi-start, self-cutting design.
Fine thread pitch provides distal fragment control and a constant screw pitch allows for controlled advancement.
Made from a biocompatible Ti-6Al-4V ELI that avoids common metal allergies and is resistant to corrosion.
Provides strength and facilitates a large size range.
Has a modulus closer to bone than other medical grade alloys.
Non-Compressive Design
Matching thread pitch on the head and tip provide a neutral compression profile.
Embodies the AO principles of relative stability1 and maintains length, restores version, and controls angulation while bridging the fracture and controlling micromotion for indirect healing and callus formation.2,3,4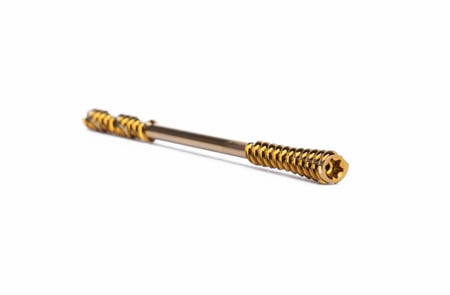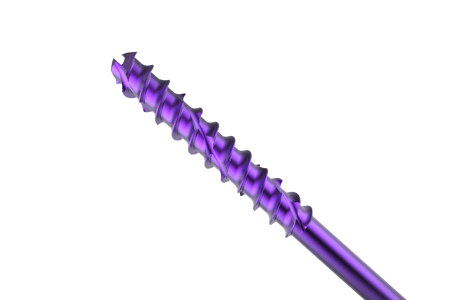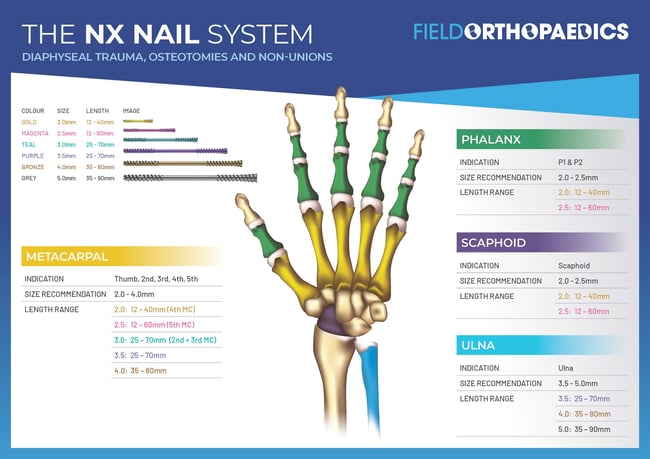 Benefits

The NX Nail provides rigid fixation, stability and an environment for bone healing which accelerates return to function and mobility.1,4
With a minimally invasive surgical approach that avoids extensive soft-tissue dissection and no hardware profile, NX Nail is suitable for high-demand patients requiring a short recovery before returning to work and daily activities.1,4,5
NX Nail offers a reliable alternative to K-wires and plates with minimal complications and a short learning curve.6 A minimally invasive surgical approach avoids extensive softtissue dissection6 while buried hardware avoids adhesions.7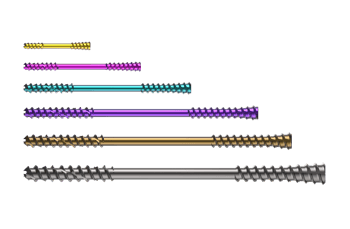 References
AO Foundation. Basic principles of intermedullary nailing. AO Surgery Reference. [Online] https://surgeryreference.aofoundation.org/ Orthopaedic-trauma/ adult-trauma/basic-technique/basic-principles-of-im-nailing#nail-removal.
Kodi Kojima and Robinson E Piers, Absolute and relative stabilities for fracture fixation: the concept revisited, October 2017, Injury, 48(2):S1
Josefa Bizzarro and Pietro Ragazzoni. Four Principles of Fracture Mangement. Lecture. AO Foundation. AO Trauma.
M.E. Müller, M. Allgöwer, R. Schneider, and R. Willenegger: AO Manual of Internal Fixation, 3rd Edition. Berlin: Springer-Verlag. 1991.
Rafael Diaz-Garcia, Jennifer F Walijee. Current Management of Metacarpal Fractures. Hand Clinic, November 2013, 29(4), pp. 507-518.
Marco Guidi, Florian S Frueh, Inga Besmens, Maurizio Calcagni. Intramedullary compression screw fixation of metacarpal and phalangeal fractures. October 2020. EFORT Open Reviews, 5, 624-629.
Michael Okoli, Rishi Chatterji, Asif Ilyas, William Kirkpatrick, Jack Abboudi, Christopher M Jones. Intramedullary Headless Screw Fixation of Metacarpal Fractures: A Radiographic Analysis for Optimal Screw Choice. 2022. HAND, 17(2), 245-253