The Sterile NX Nail System
Cleared for sale in USA only
Orthopaedics is Changing.
In the context of rising health expenditure and resource constraints, care providers are looking for ways to manage the complexities, costs and environmental burden associated with orthopaedic procedures.1,2
Terminally sterilized, single-use instrumentation is an innovative means of optimizing the entire perioperative process with improved process reliability and predictability driving time and cost efficiency, which has a clear advantage in trauma scenarios2 with emergency patient arrivals3.
Field Orthopaedics is dedicated to hands and focused on developing innovative products for this unique specialty. The NX Nail has been purposely designed by a dedicated team of engineers and world-renowned surgeons for extra-articular neck and shaft fractures.
The introduction of terminally sterilised implants and single-use instrumentation means the NX Nail System can support hospitals and surgeons in managing the complexities associated with Orthopaedic procedures.
Image courtesy of ECA Medical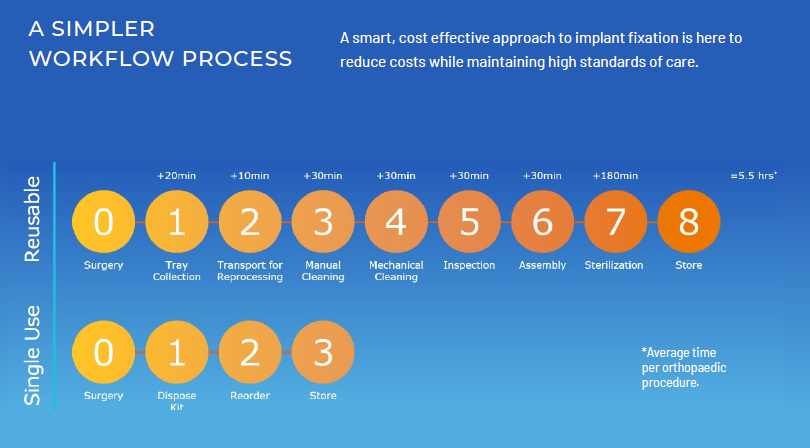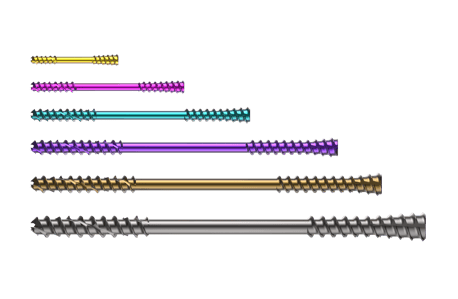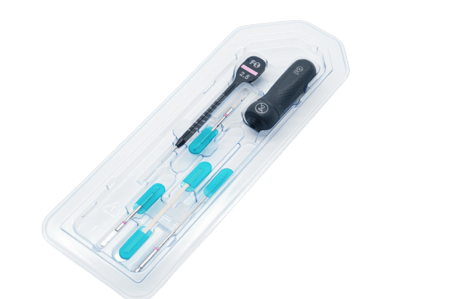 Benefits of sterile single-use instruments.
Efficient
Avoid equipment failure and sterilization delays.4

Reliable product performance and

quality in every case.4
Eliminate reprocessing.5

Reduce supply chain waste with streamlined

inventory management processes.5
Improved OR utilization and patient flow.5,6

No additional procedure time and less perioperative set-up/clean-up.5,6
Effective
New pristine instruments for every case.5
Reduce the risk of contamination and potential for surgical site infection.2
Reliable and predictable processes.6
Improved resource utilization and reduce unanticipated costs.6
A greener and more sustainable alternative to reusable trays.5
35% reduction in carbon footprint with no repeated washing or sterilization required.5
Potential to break down and repurpose contents with active hospital recycling programs.5
Why use the sterile NX Nail System?
The introduction of terminally sterilized implants and instruments makes the already efficient and effective NX Nail a compelling option for your extra-articular fracture needs. Always ready and available to support emergency arrivals or back-to-back cases, the sterile NX Nail system offers simplicity and performance to maximize patient outcomes
Simplicity
Reduced perioperative set-up and clean-up.

6

Easy to follow colour coding convention.

A quick and simple alternative to K-wire and plate fixation.
Performance
Engineered to provide increased engagement and fragment control for rigid stability.
Comprehensive size range to treat a range of patient anatomy.
Reliable product performance with new instruments for every case.5
Outcome
Minimally invasive approach with limited soft tissue disruption and early active mobilization.7
Reduced risk of contamination and surgical site infection.2
Increased OR utilization, reduced costs and a greener alternative to reusable trays.5,6
.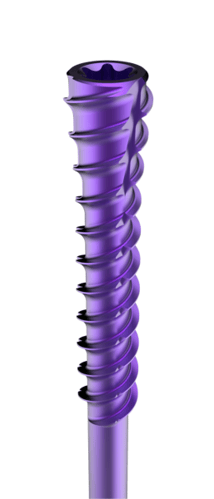 References
Alexander Leiden, Felipe Cerdas, David Noriega, Jörg Beyerlein, Christoph Herrmann. Life cycle assessment of a disposable and a reusable surgery instrument set for spinal fusion surgeries. Elsevier, 2020, Resources, Conservation & Recycling, Vol. 156.
Abdalla, Yasser. Value based healthcare: Maximizing efficacy and managing risk with spinal implant technology. Elsevier, 2020, Interdisciplinary Neurosurgery, Vol. 22.
Aakash Agarwal, Adam MacMillan, Vijay Goel, Anand K Agarwal and Chris Karas. A paradigm shift toward terminally sterilized devices: Wolters Kluwer Health Inc, August 2018, Clinical Spine Surgery, Vol. 31, pp. 308 - 311.
Janice Wong, Kathleen Joy Khu, Zul Kaderali, Mark Bernstein. Delays in the operating room: signs of an imperfect system. 3, June 2010, Canadian Journal of Surgery , Vol. 53, pp. 189-194.
Hale, Lane. [Developing devices to meet today's Orthopaedic Trends - An Orthopaedic Innovators Q&A. [ed.] Sean Fenske. Orthopaedic Design & Technology, October 28, 2022.
Tyler D. Goldberg, John A. Maltry, Mukesh Ahuja, Jason A. Inzana. Logistical and economic advantages of sterile-packed, single-use instruments for total knee arthroplasty. Elsevier, 2019, Journal of Arthroplasty , Vol. 34, pp. 1876-1883.
Marco Guidi, Florian S Frueh, Inga Besmens, Maurizio Calcagni. Intramedullary compression screw fixation of metacarpal and phalangeal fractures. October 2020. EFORT Open Reviews, 5, 624-629.